UPDATE: 1/15/2018




Roast and Brew has closed.




I discovered this travesty a few days after New Year's 2018.
The only thing that could make breakfast at Roast and Brew (aka R&B) in downtown Kyiv better would be a free pancho with their "Mexican breakfast!"
Hmmm, what exactly is a Mexican breakfast? Well, imagine a hearty portion of tangy ground beef, black beans, tomatoes, onions, peppers, and egg whites draped over two corn tortilla shells. It's really something! But I'll just let the picture below tell the real story. =)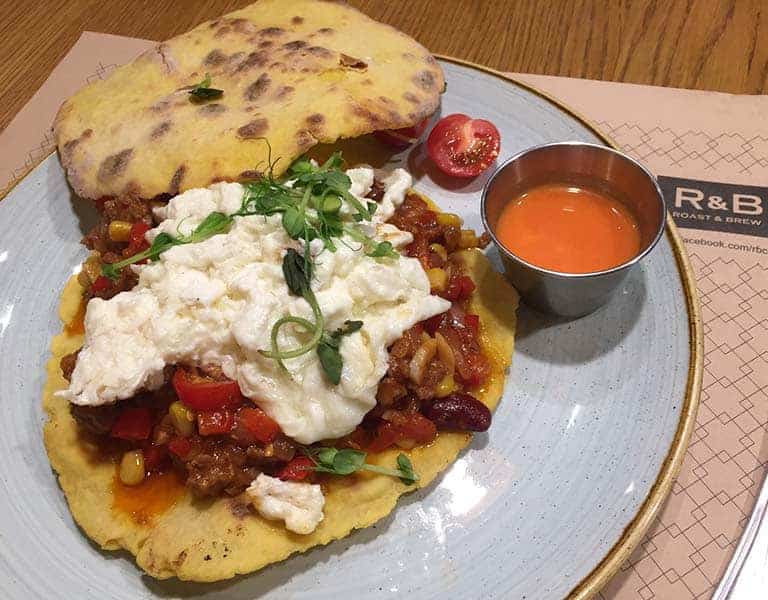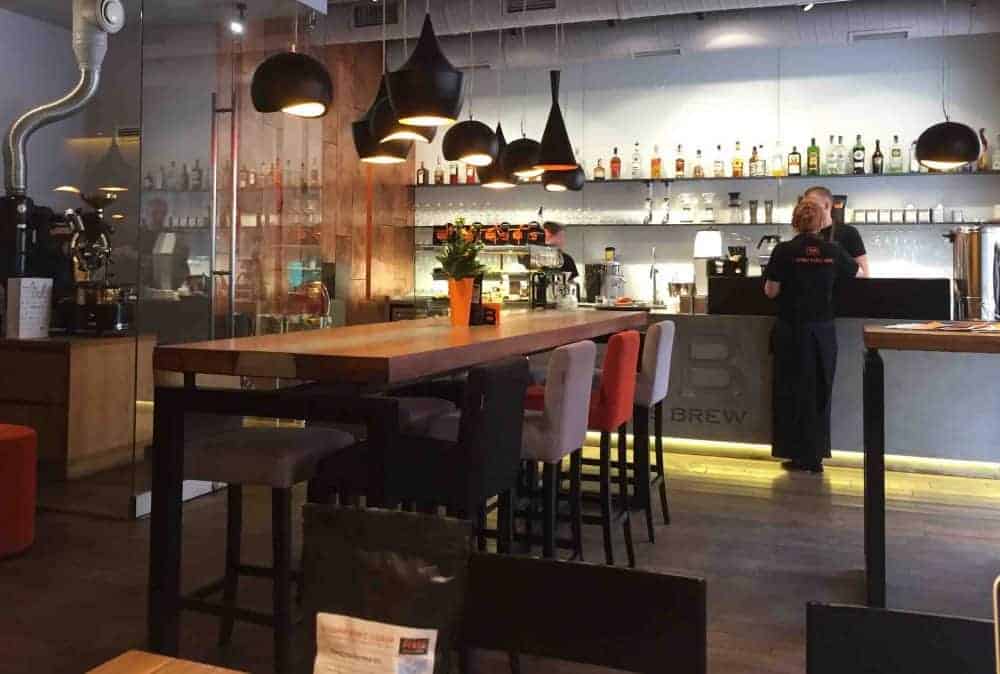 R&B is a little coffee shop delivering great service (a rarity in Ukraine) in downtown Kyiv. It's a quiet little place just off the beaten path. And whenever I go, I'm surrounded by expats – you'll notice them by their "distinctive" English. =)
The place has fast (and free!) Internet, great coffee (and tea!), and as stated in the title, the best breakfast in Kyiv … called "The Mexican Breakfast."
If you stay in Kyiv for any period, you'll notice pretty quickly that the city is rather closed to "foreign" cuisine. For some reason, the Ukrainian palette likes traditional Ukrainian foods, but this little shop seems to be breaking with norms and offering an entire menu of international breakfast options. If you're not keen on their Kyiv-famous "Mexican Breakfast," try one of their other 20 international specialties.
UPDATE (14 October 2017): The Turkish Breakfast is quickly moving up on my breakfast favs list! Watch out Mexican Breakfast. =)
QUOTE:
"Kyiv is a bilingual capital, something unusual in Europe and unthinkable in Russia and the United States."
-- Timothy Snyder, The Road to Unfreedom: Russia, Europe, America